Quick Start: Adding a download task from Repository
A walk-through example:
1) The BioDownloader main window is displayed after the user chooses the desired current user account.
2) Click on Repository on the top toolbar to open the task repository containing a collection of the most common bioinformatics download tasks: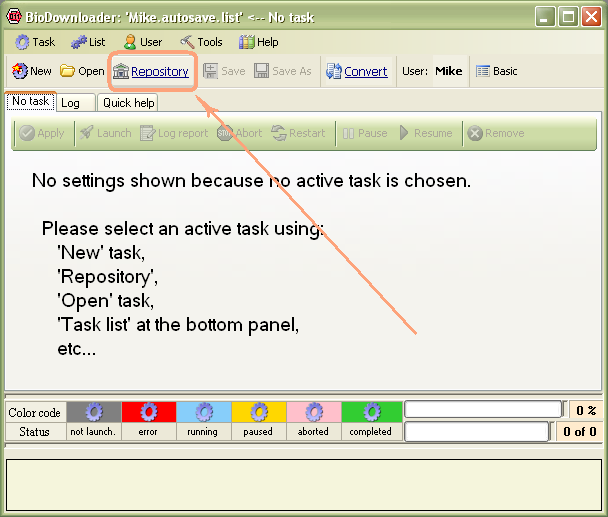 3) Check the checkboxes next to one or more download tasks you want to add to your task list and click Add:

---
The application will suggest to create a default location to store the files you are going to download from the remote server. You can modify your choice later.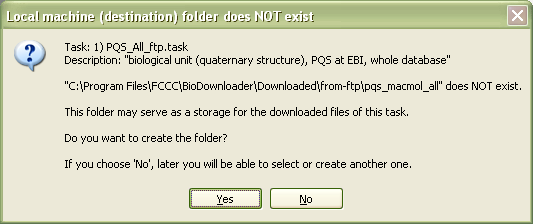 4) After that you will return to the main BioDownloader window which will show the filled-in download settings taken from the repository task. If you wish to launch the task without changing anything then just click Launch. (If you have added more than one task in Repository, you will need to click one of the task icons from the task list to be able to see its download settings.)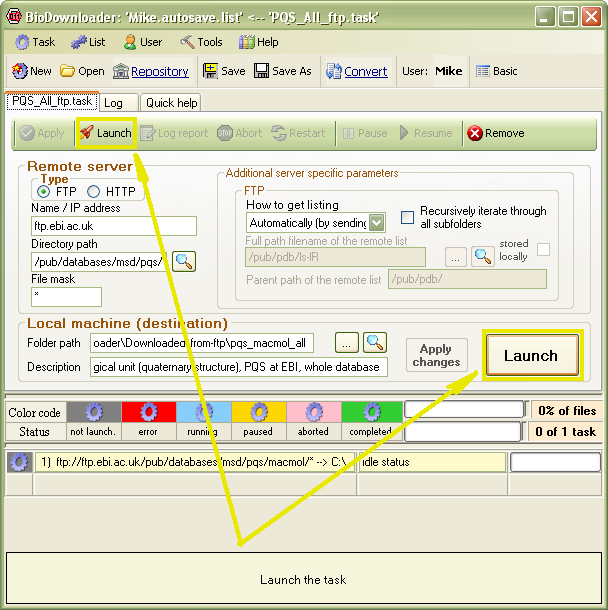 5) On the Log tab page you can see the progress of the currently viewed task (log report, task progress bar, etc.). In addition, you can always see the global progress of all tasks in the list: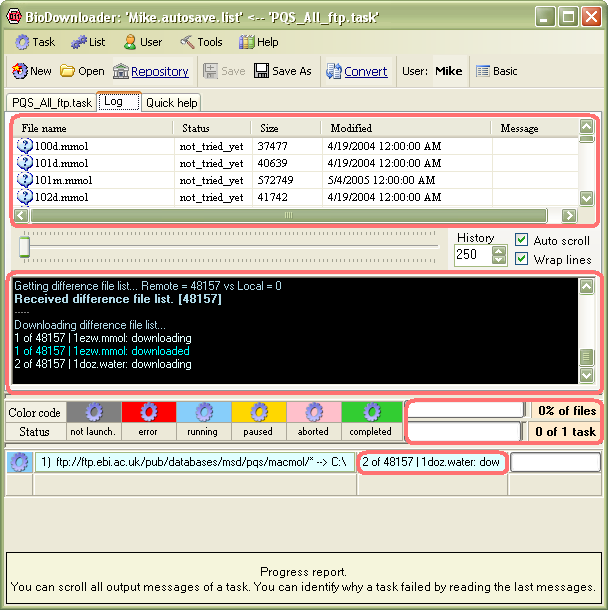 6) When a task is completed, its status icon changes color from blue to green and the last message is "DONE ( downloaded = ..."

7) When all the tasks in the task list are finished the user may close the application or just leave BioDownloader in memory with no active download tasks. Later, the user might wish to launch (or restart) separate tasks or all of them in the current task list when updates are needed again: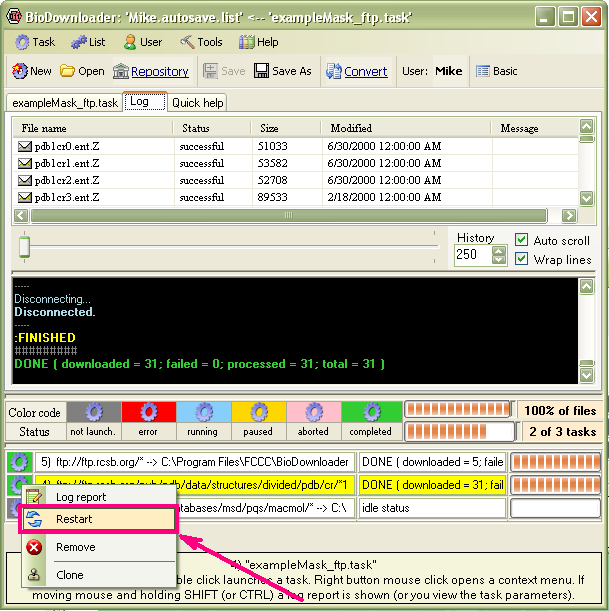 or

For more details on how to use BioDownloader please read the rest of the manual.
---