New task
So far, we have been working with pre-defined tasks that came with the BioDownloader installation package. In the following section we describe the typical step-by-step process involved in creating your customized download tasks.
1) Like in any document-oriented application, the user should create a new document, in that case, a new task:
| | | |
| --- | --- | --- |
| | or | |
2) The first tab page with the default task settings will be opened: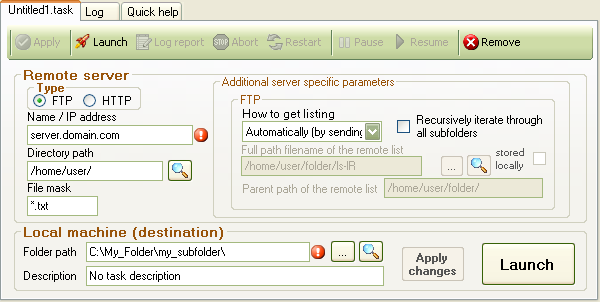 3) When you start editing the settings fields, the first tab page background will be changed and an asterisk will be added next to the task filename in the title of the first tab page both notifying the user about the changes: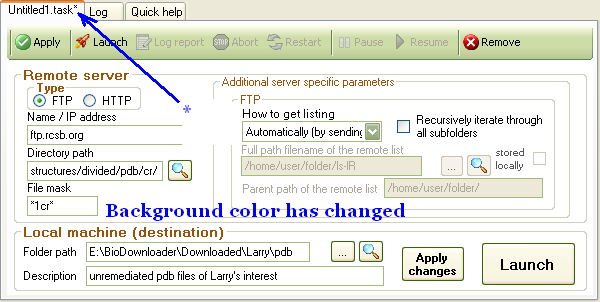 4) Click Apply changes button in the Tabs section or Apply button in the Task Toolbar: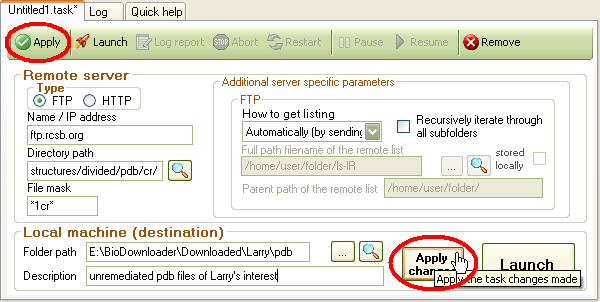 5) Launch the task: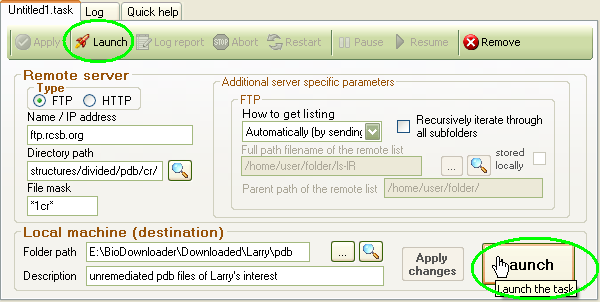 6) The log tab page will be automatically shown: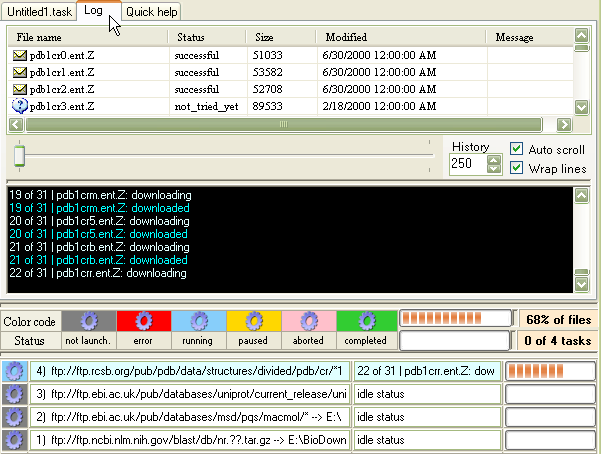 7) At any time you can save the task to a file. We recommend avoiding the default filename.

or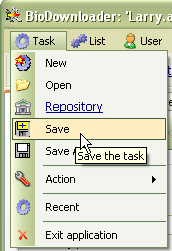 ---